2022 Summer Professional Development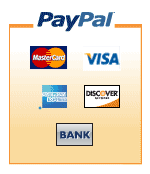 Innovative Instructional Series

The Innovative Instructions Series offers a course design like no other.  The series is a unique combination of instruction by experts in the field, independent study, Internet research, email assignments and virtual tours of actual cutting-edge technologies.

The series of courses bring to light the methodology that guides and incorporates best practices and curriculum from various sources including cutting-edge technologies available through national research and engineering laboratories.

NO CLASSROOM SEAT TIME!!

Testimonials

I really appreciate having the opportunity to take these classes.  I live in a very rural area and I love to take classes in things that interest me.  I have reached that stage of life where I can take classes just for fun!  However, I don't want to drive an hour around the lake to take classes and  I live in such an isolated area that the only internet access I have at home is dial up (very, very slow) which makes online courses pretty hard.  The class I took through Connections was perfect!  The CD worked beautifully, and I could work from home.  I absolutely loved the information, and I really enjoyed being able to work at my own pace.  The program is just perfect for someone like me!  Thank you for offering classes that enable those of us who opt to live in the outlying areas an opportunity to continue learning!  Rene Barros

Of all the workshops and professional development I've done over the past 15 years these "Connections" classes are the best.  I come away from them with good information and ideas and things that I actually can easily use in my classroom.  It's not useless hard to incorporate material.  Thanks.  Anne VanderVeen

These classes are great.  Yes, they are user friendly, they offer tons of usable information, activities, ideas, videos, and websites to be used in the classroom.  I have to say for all of the classes and workshops I have attended over the past 30 years these have been the most meaningful, down to earth, and informative.  It is real life information; information we all need if there is any chance of making this planet not only a cleaner place, but a place where generations can continue to live.  Mindy Pollock

Is it Difficult to Work Professional Development into your Schedule?  Here is Your Answer.

2022 Summer Session

June 6th through

August 20th,2022

Open Enrollment

Independently complete the coursework which is accomplished through discovery driven curriculum and email activities.   Curriculum provided on a thumb drive.

Professional Development

credits offered for each course through Northwest Nazarene University (NNU)

(an accredited university)

https://pdlearn.nnu.edu/modules

/shop/index.html

Academic Research Connections