ACADEMIC RESEARCH CONNECTIONS

WORK IS LEARNING PROGRAMS

How to Apply

GENERAL ELIGIBILITY REQUIREMENTS FOR STUDENTS:


1.  Applicants must be currently enrolled in an accredited program.

2.  Applicants must submit a transcript from the Institution attending.
GENERAL ELIGIBILITY REQUIREMENTS FOR EDUCATORS:


1.  Educators must be currently employed in an educational system or on a sabbatical.
INSTRUCTIONS:


1.  Click on the Application below. 

2.  Complete Parts I through VI of the application.

3.  Send current transcripts to:







Academic Research Connections







P.O. Box 376







Shelley, ID  83274

Click on the Fellowship Application below to apply for a fellowship.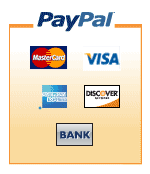 Academic Research Connections