Work Is Learning Fellowships

OBJECTIVES     

Students will apply academic concepts along with professional-technical skills and will be exposed to practices that are not normally available in a school environment.

Students will demonstrate mastery of employability skills by meeting continuous improvement assessments.

Students will serve as positive role models for their peers, thereby encouraging other students to take more aggressive courses thus being globally competitive in the workplace.

Students will develop a stronger competency in problem-solving, critical thinking skills, interpersonal skills, and positive personal traits and attitudes.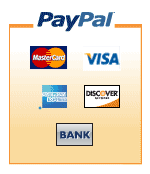 The Work Is Learning Fellowship Program is a program for high school, post-secondary and graduate students, who are academically promising students in the current area needed by business and industry.

This acclaimed program seeks talented individuals and encourages qualified students to recognize opportunities for careers within business and industry.  Students will function in a discipline-compatible research or applied project that focuses on solving today's critical problems.

Upon completion of the program, the student will understand the relevance of a strong academic background along with a professional-technical skill base in a real-world setting.

Academic Research Connections